Teri and Jeff Pohlmann (Owners)
Today's Ketch Seafood has been locally owned and operated since June 6, 1985. The proud owners are Jeff and Teri Pohlmann. We are proud to say, we specialize in only the best quality seafood we can get our hands on. Located within miles of some of the best fishing waters in the United States, we strongly promote and sell Louisiana seafood. We offer a variety of fresh and boiled seafood, as well as cooked foods.
In 2005 we were hit by the worst natural disaster, Hurricane Katrina. Our business sustained major damage and had to be put back together. With strong determination and hard work, we were able to reopen 2 months after and take our business to new heights. As our business grew, we decided expanding our building was the best option. The decision was one of the best made. We added a dining room on and expanded our cooked foods. Since then we have been recognized by the Times Picayune as 1 of the top 100 restaurants in New Orleans.
Today's Ketch Seafood has earned a reputation for serving only the best. We take pride in everything we do and strive on perfection. Our seafood is prepared with only our own blend of seasonings, making our taste of seafood far better than the rest.
After 27 years of operation, we are proud to say we look forward to continuing our tradition and reputation. We take each day one at a time, and look forward to a bright future.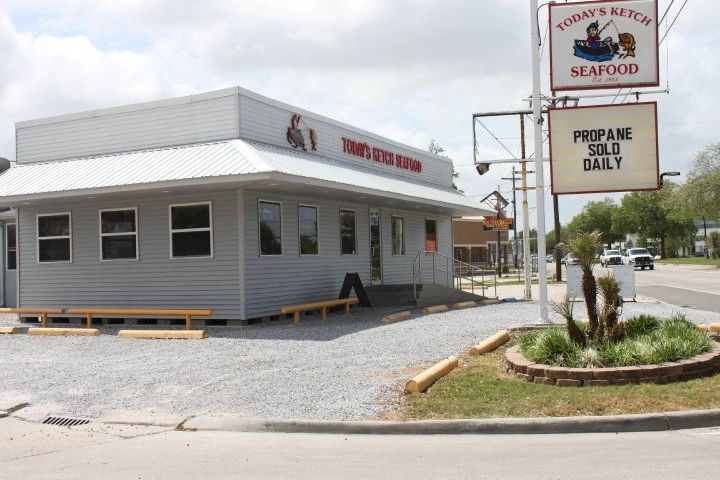 Side View


Front View






Hours of Operation:
Monday-Thursday 9:00 am- 6:00 pm
Friday 9:00 am- 7:00 pm
Saturday 9:00 am- 6:00 pm
Sunday 9:00 am- 3:00 pm